Gutter Cleaning San Diego Services
At Horizon we offer professional services to provide the gutter cleaning San Diego County needs. If you are looking for an experienced team and an affordable rate, you have come to the right place! Our exceptional service is what sets us apart from out competition. Regularly cleaning out gutters provides a number of benefits to the longevity of the gutters including minimizing potential interior water damage, helping preserve the landscaping of a home, ensuring proper path of water travel and minimizing wildlife nesting around the home. With our gutter cleaning services, any residential can ensure that their gutters are properly maintained. Prevent any unnecessary water damages to your home with by fixing your clogged up rain gutters and downspouts. With our trained technicians and proper equipment, we know how to take care of your gutters! Contact our team at Horizon today for a free quote.
Our Frequently Asked Questions
Unless you're a fan of interior mildew and water damage, gutter cleaning provides a number of important and preventable services to a home. When gutters get neglected, exterior debris like leaves, sticks and even wildlife nests can interfere with the intended path of water. This backup can lead to added weight stress on the gutter system that, in turn, can lead to cracks, leaks and potential collapse. At Horizon we encourage gutter cleaning services at least once a year to remove any existing debris from the gutter system. Ideally gutters are cleaned in the fall months before the rains of the winter come for our beautiful region.
In short the answer to this question is yes. However, if you're not a fan of ladders, laborious and tedious work, hours on the roof  and heights – then it might be better to hire a professional. That's where we come in. At Horizon our gutter service experts are properly trained in the specific nuances of cleaning gutters. Each year more than 164,000 people in the United States suffer emergency room injuries from ladder falls*. Unless you have a ladder spotter, and are in good physical condition we recommend leaving this job to the experts.
Great question! Our professionals are expertly trained in cleaning gutters and we hold proper liability insurance in the highly unlikely event of an injury. We have amazing yelp reviews and these reviews speak volumes about our services. If your place of residence or business is in need of gutter cleaning services, please click here for a free quote.

Professional Services for Windows, Gutters & Solar Panels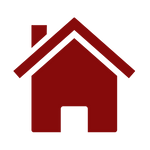 Horizon Professional Window Cleaning has become a trusted residential window cleaning company in San Diego County, because of high quality and reliable service.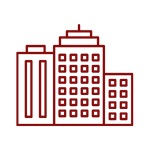 Horizon Professional Window Cleaners are experienced with all window types and equipment for those tough to reach windows. Contact Horizon Today!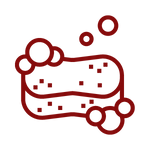 Window Cleaning Services, Gutter Cleaning, Pressure Washing, Solar Panel Cleaning Services, Skylight Cleaning Services and Window Tinting Services.